Sanhok Map : Best Places To Loot On Sanhok In PUBG
PUBG Mobile recently introduced Sanhok, a new addition to the game's classic maps, with the 0.8.0 update. As with the other maps, Sanhok also requires you to equip your character with a sizeable loot as early as possible in the game. The new map has seen its fair share of action on the PC version of PUBG, where it is a big hit. But if you've only ever been introduced to the Battle Royale game in its mobile form, it's possible that you're not familiar with the loot locations that Sanhok has to offer. But don't worry, we're here to sort you out.
Things just got a whole lot more #badass up in this here jungle with this live-action Sanhok video! #pubgmobile080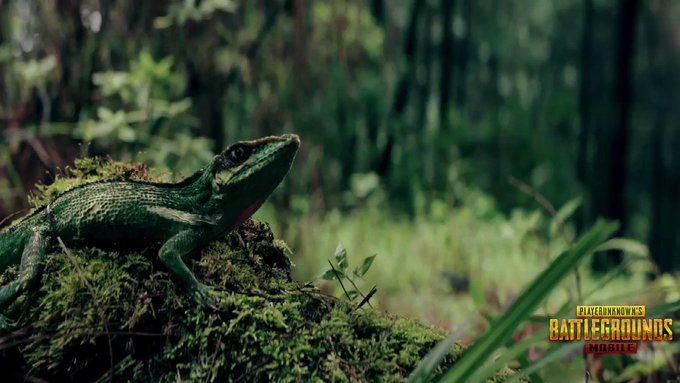 Best places to loot in Sanhok on PUBG Mobile
The new Sonhok map brings with it a new assault rifle, QBZ, which uses 5.56mm ammo. QBZ has been brought in as a replacement for the Scar-L. Without amassing a fair to sizeable loot, it would be extremely difficult for you to aim for the Chicken Dinner. So, to confirm your spot in the Top 10 you can choose to land in one of the locations we have listed below. These places will assure you an excellent loot, making your job of trying to win a little bit easier than it is.
1. Ruins
Located centrally on the map, you'll find it to be near the flight path most of the time. Hence, landing here is usually possible in every game. Ruins consist of large structures which multiple floors. You will find the new QBZ assault rifle here every time you land. You can also be assured of being able to equip yourself with a level 2 helmet and vest.
2. Cave
The most fascinating structure on Sanhok is the Cave. Though if you're expecting a large hollowed out rock, note that it actually looks more like a hole in the ground. Some players do choose to land here. Cave has excellent loot on the upper levels of the staircase there. But it is important that you get the first gun as quickly as possible because you will be confronted by an enemy here.
3. Bootcamp
This is the military base located in Sanhok. Like the military bases on Erangel and Miramar, Bootcamp promises you an excellent loot. This place is made up of multiple buildings which spawn the best guns, scopes, and attachments in the game. However, landing here means that you need to be ready for action as soon as you set foot here. It is advisable that you drop at Bootcamp only if you're a pro and like confrontation. Novice players should avoid landing here.
4. Paradise Resort
This is another well-known location on the map. Almost the same number of people land here every game as they do near Bootcamp. Paradise Resort is the second best location to loot on the map after Bootcamp. You will see many consumables spawn here along with assault rifles as scopes.
As Sanhok is a smaller map as compared to the other classic maps, it makes every building seem to be closer to other complexes. Hence, if you land anywhere on the map you will still get good loot as the next cluster of buildings will just be a few hundred meters away.
Related